We are excited to announce that from the summer of 2017 we will be working with the Arts Team at York Teaching Hospital NHS Foundation Trust and putting the New Light Collection to good use by providing a varied, ongoing programme of artistic enhancements to improve the environment of York Hospital for patients, visitors and staff.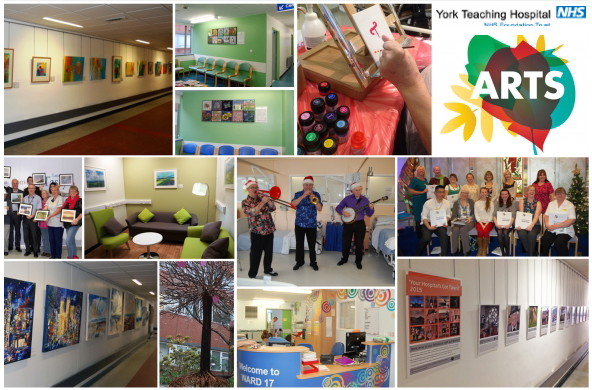 We intend to tailor a series of workshops based around the work on show for those suffering from dementia, alongside their carers and the staff at the hospital.
Through an ongoing partnership with York Teaching Hospital NHS Foundation Trust we hope to roll out the programme to many of their hospitals across the region.
If you would like to help us achieve these ambitious goals please feel free to contact us.