On each leg of the Prize Exhibition tour we aim to engage children of all ages in contemporary art. We do this by running a series of projects for young people, including some who are struggling with formal education. Each project is managed by a professional artist with many leading to an Arts Award qualification.
In 2015 artist Vicky Holbrough engaged Ingleton Primary School, County Durham in an immersive art week. This included:
Guided tours for the pupils of the New Light Prize Exhibition
One picture from the Prize Exhibition selected as a starting point for the project
The pupils creating a permanent artwork for their school, under the guidance of Vicky
The piece being unveiled at an event with pupils, teachers, parents and local journalists attending.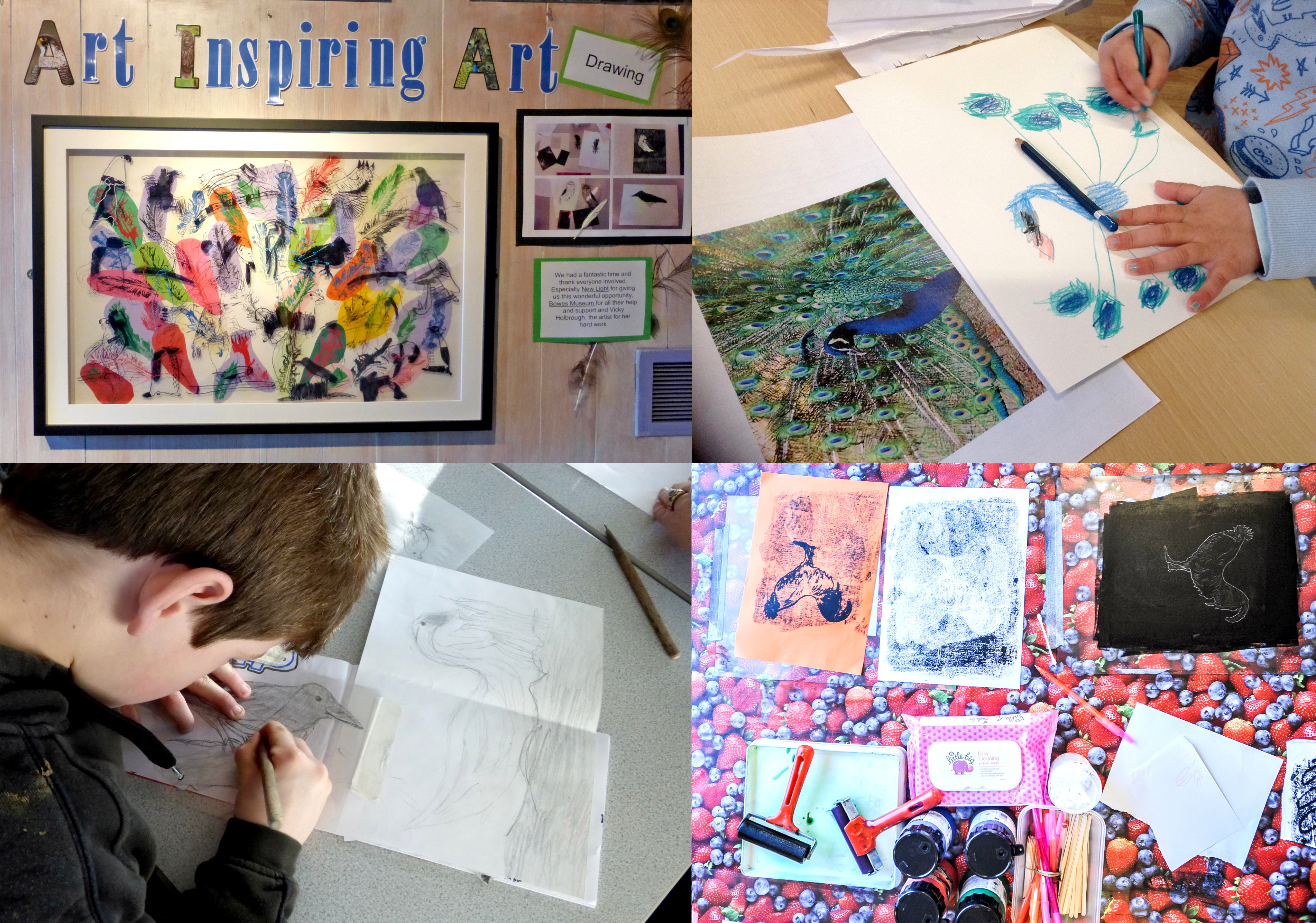 "The week was brilliant. I wasn't as good as I am now and it has inspired me to become an artist." Sarah, pupil at Ingleton School.
"To think that every pupil has had a part in creating this work…. I am just going to say one word – wow!" Judith Pressley, Headteacher at Ingleton School.
We are planning our most ambitious programme to coincide with the 2017 New Light Prize Exhibition, as we intend to work with three schools and run three immersive art weeks. If you would like to support us with this, please get in touch.