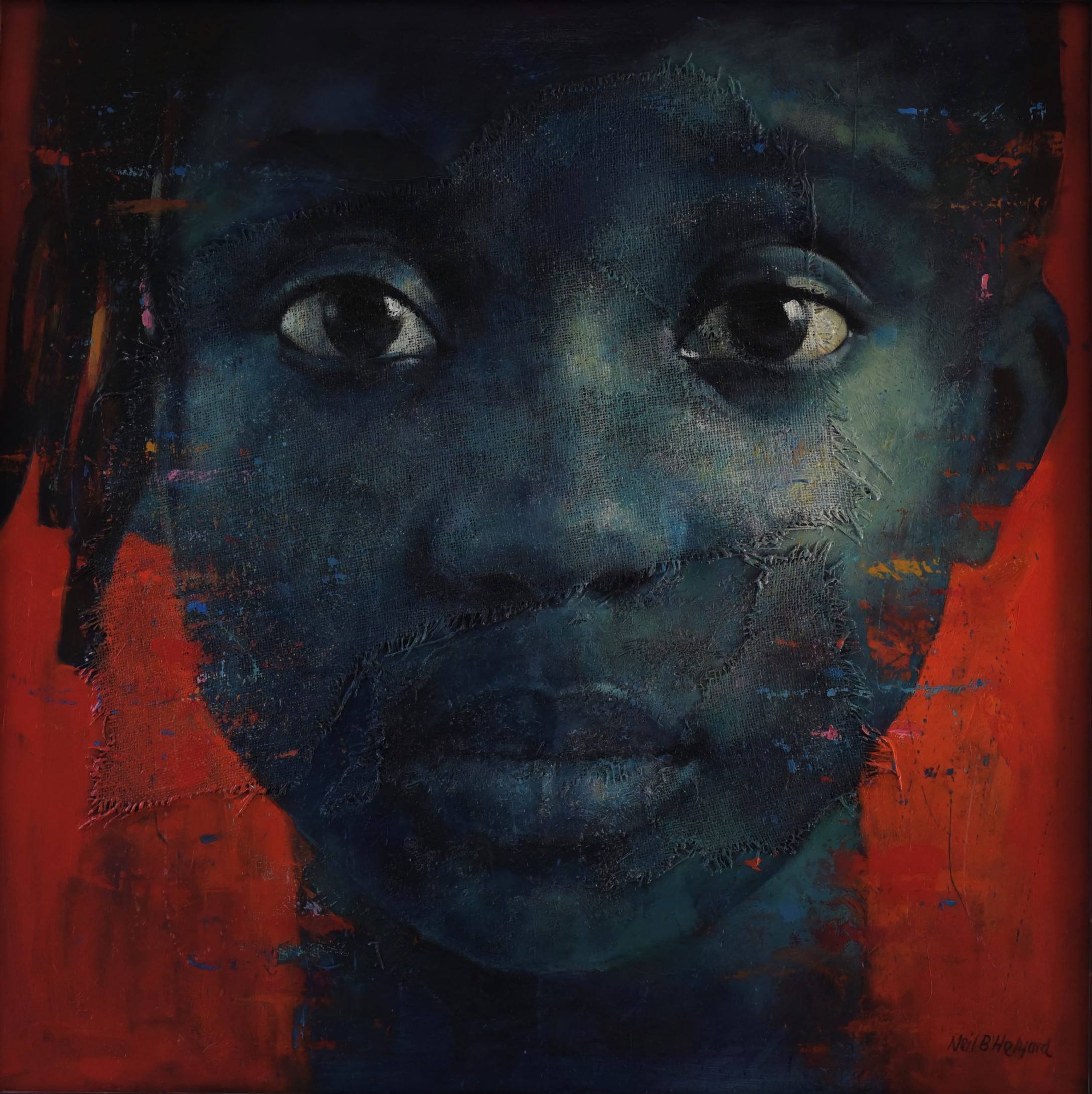 Neil Helyard
Ali
Mixed media on canvas
92cm x 92cm
Winner of the New Light Visitors' Award (sponsored by TIG) 2021

Neil says:
"It's been an enjoyable experience being part of the New Light Exhibition visiting some of the top venues in the country and a privilege to exhibit alongside such quality artists. Thank you"
---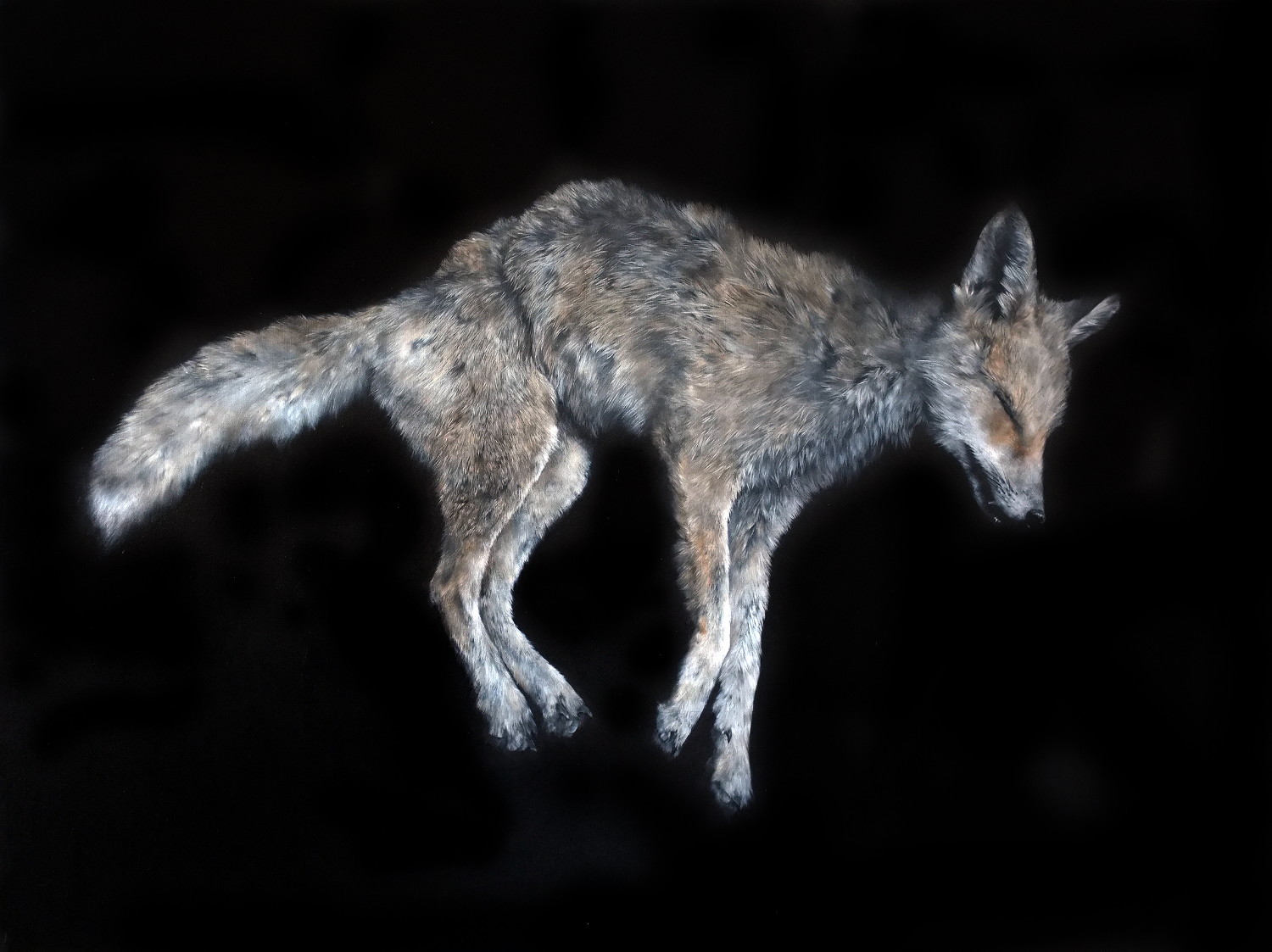 Justin Coburn
Thought Fox
Oil on canvas
90cm x 120cm
Winner of the New Light Visitors' Choice Award (sponsored by TIG) 2017
---
Steven Lawler
Portrait of T.C.
Oil on canvas
51cm x 61cm
Winner of the New Light Visitors' Choice Award (sponsored by TIG) 2015
About Steven:
Steven Lawler received an MFA from Manchester Metropolitan University in 1996. Before that he studied at University of Central Lancashire. He admires the old Dutch, Italian and Spanish master painters of the 17th century for their hard work, creative ingenuity and craftsmanship.
His other major influence is films, especially of the classic horror and film noir detective variety. These films' narrative and lighting, as well as their often dramatic portrayals of the human form, have a very strong influence on his paintings.
---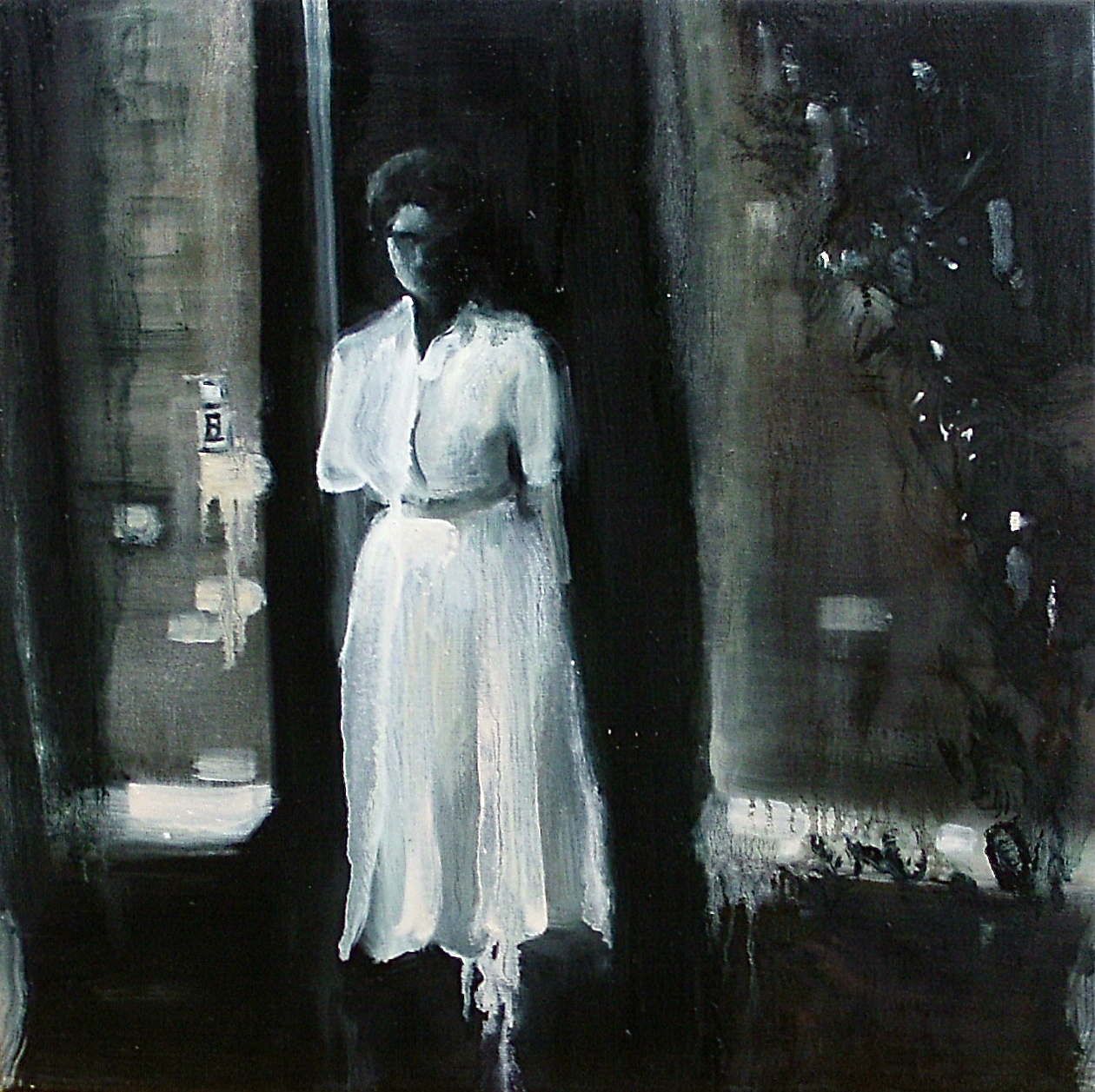 Gina Brown
Under the Trees
Oil on canvas
46cm x 46cm
Winner of the New Light Curzon Exhibition Prize 2013
About Gina:
Gina Brown creates paintings that romanticise the past through the allure of nostalgia and the melancholic. Her drawings are essential to her process as she pursues the link between photograph and painting where the complex and seductive qualities of oil paint express the depth and character of her work.
---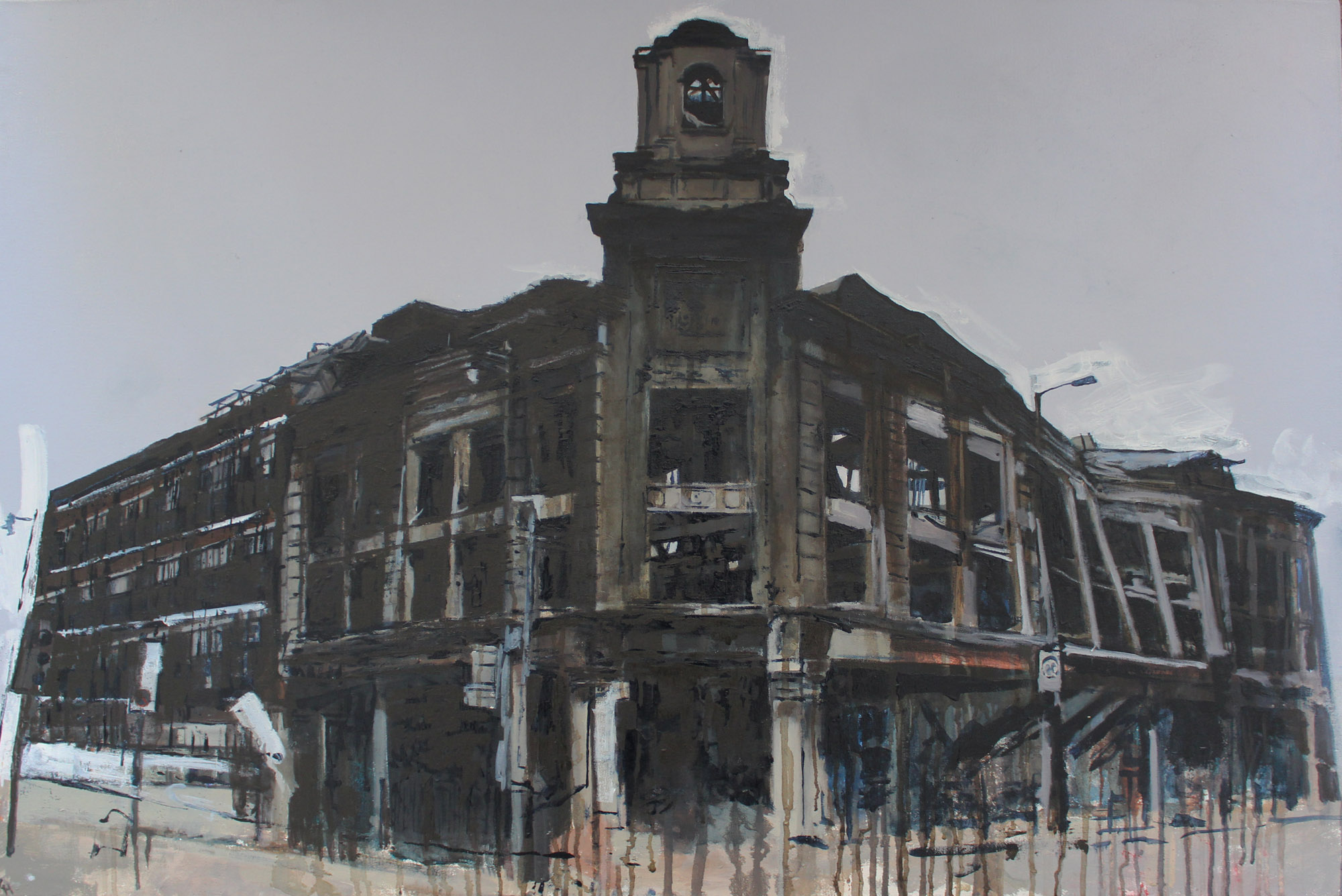 Christopher Hall
Elegy II
Oil on canvas
70cm x 90cm
Winner of the (New Light) Swinton Foundation Prize 2013
About Christopher:
Christopher Hall is an artist who works primarily as a painter though his practice has included film, installation, photography and live event/performance.
Born in the Midlands and a Fine Art graduate of Leeds School of Art, Christopher has exhibited widely in the UK and Europe. His paintings and artworks have been widely acclaimed, and can be found in many private collections.
---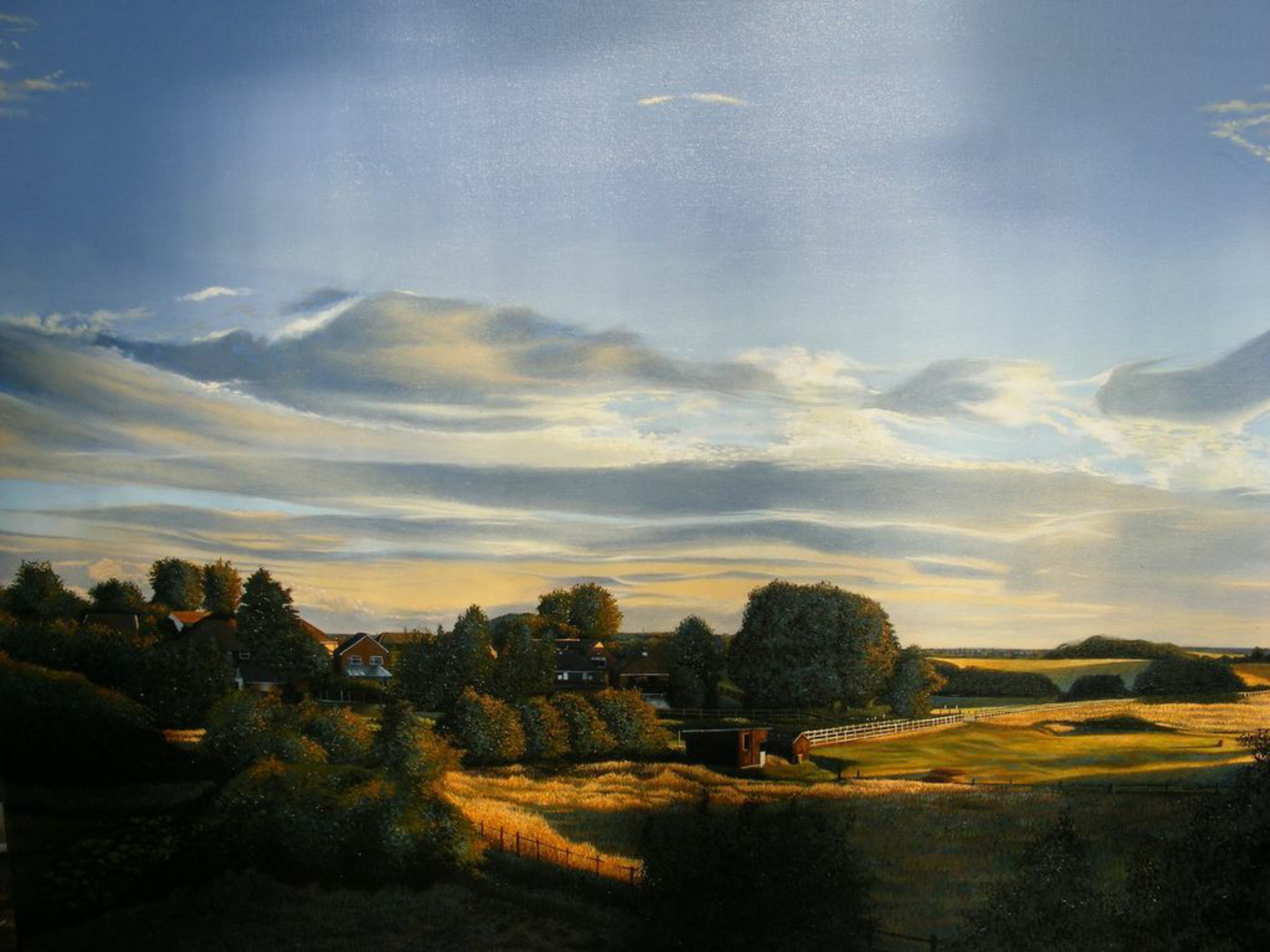 Matthew Child
5 O'Clock Shadow
Oil on canvas
100cm x 120cm
Winner of the New Light Biscuit Factory Foundation Prize 2013
---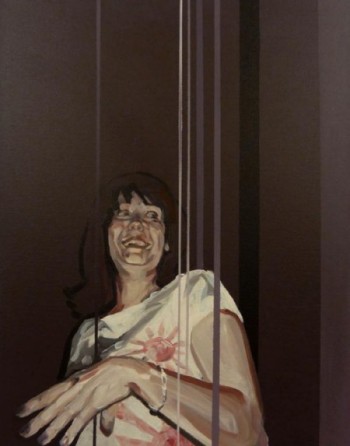 Francesca Hudson
Give Her A Big Hand
Oil on canvas
44cm x 45cm
Winner of the New Light Patron's Choice Award 2011
Francesca's winning artwork is now part of the permanent New Light Collection.
About Francesca:
Francesca Hudson has specialised in acrylic and mixed media painting since graduating from Edinburgh College of Art in 2000. Her work is based on the idea of identity.
"Portraiture is a subject which fascinates me. The study and capture of a person's facial expression and posture is a process which I find hugely rewarding. In commissioned portraiture I am often able to meet, or learn a little about the people I paint which makes the experience even more gratifying."
---