Yorkshire-based artist Rhea Sherriff-Hammond has won the second of this year's Visitors' Choice Awards, with her haunting oil painting 'Freyja' 
Rhea is a British fine artist working primarily in oils from her farmhouse studio on the North Yorkshire Moors. Rhea trained in Fine Art at Hull University and has featured in solo and group exhibitions mainly in the north of the country. Painterly traditions and disciplines remain central to her concerns, with a love of mythology, Surrealist, Symbolist and Pre-Raphaelite art.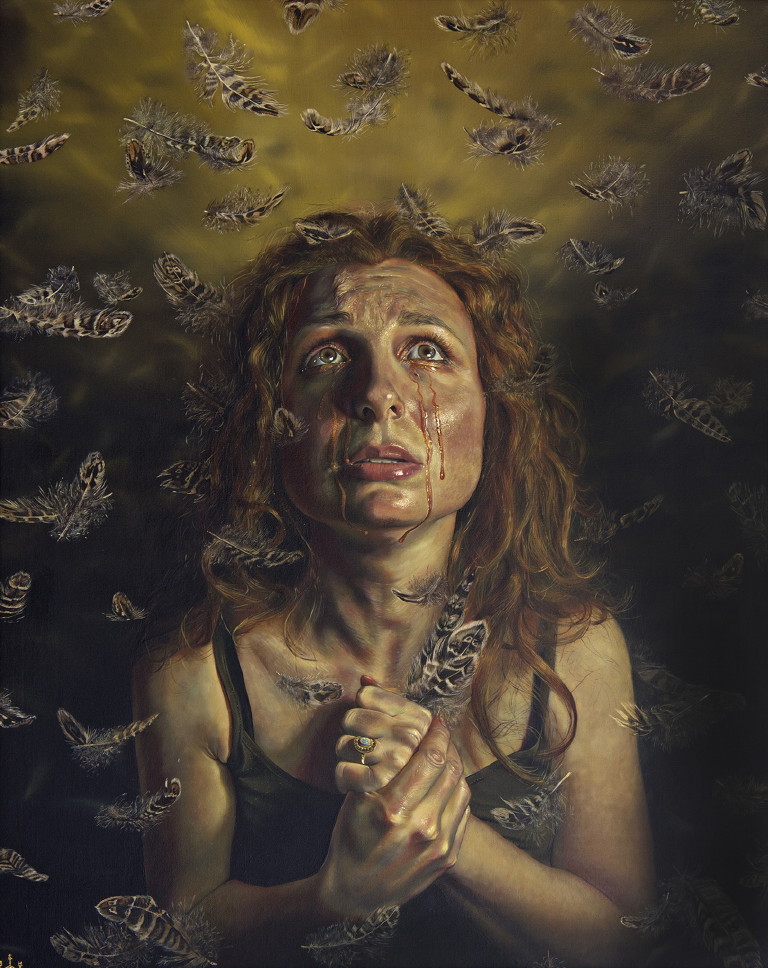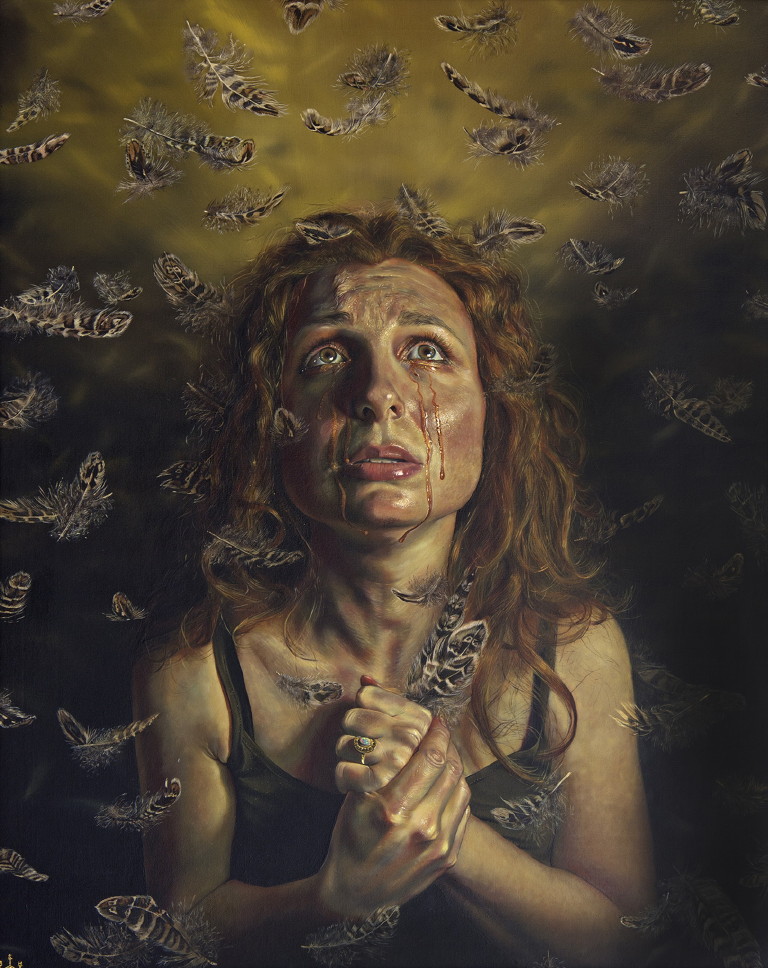 Hundreds of votes were cast, either using the ballot box in the gallery or through New Light's social media platforms – using the #newlightmyvote hashtag, whilst the New Light Prize Exhibition was shown at Huddersfield Art Gallery. Kindly sponsored by The Inter Group, the prize is awarded at each touring venue and is based entirely upon votes by the general public and gives an interest insight into their differing tastes as the show tours the North.