Durham-based artist Justin Coburn has won the first of this year's Visitors' Choice Awards, with his beautiful painting 'Thought Fox'.
Justin was born in the North East and studied Fine Art in the late 1980s, subsequently going onto work in commercial design. He is now a full-time painter, with his most recent work concentrating on the representation of animals – allowing the viewer to think about their relationship with nature through art – be it symbolic, religious or ethical and how they might perceive themselves in an uncertain world.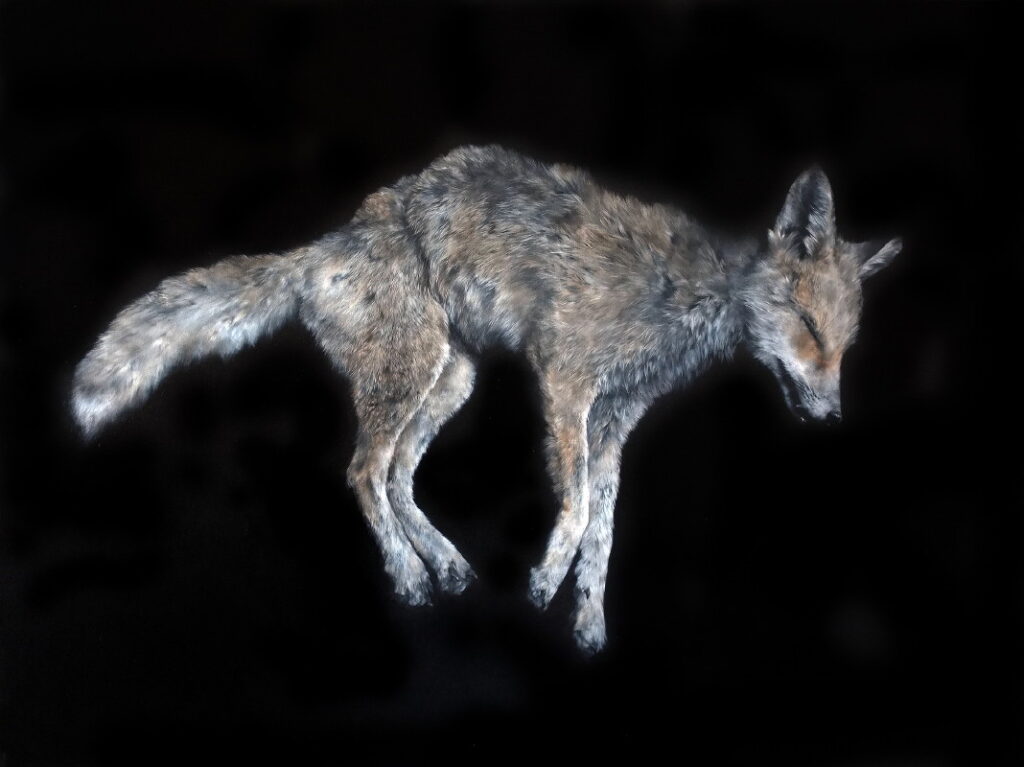 Whilst The Bowes Museum was home to the New Light Prize Exhibition well over six hundred votes were cast to decide which work would win the Visitors' Choice Award. Kindly sponsored by The Inter Group, the prize is awarded at each touring venue and is based entirely upon votes by visitors to the exhibition, either using the ballot box in each gallery or through New Light's social media platforms by using the #newlightmyvote hashtag.
The next winner will be announced in June after the exhibition ends at Huddersfield Art Gallery.