At New Light we are always astounded by the generosity of the artists we work with and never more so than when they donate their artwork to the New Light Collection. So imagine our surprise and delight to receive three new pieces this month, as Jan Huntley-Peace, M John Angel and Ben Snowden all added their work to the ever-growing collection.
Jan Huntley Peace, winner of the New Light Purchase Prize, started her career for designers Zandra Rhodes and David & Elizabeth Emanuel before going on to design her own 'Art to Wear'. Jan is now working with mainly porcelain and produces figurative sculptures, portraits and small vessels. Her donated piece, 'To Drink at a Pool Quietly' joins 'Evaporate' in the New Light Collection.
Although born in Manchester, Michael John Angel moved permanently to Italy twenty years ago, after a spell as one of the most sought-after portrait painters in North America. He has been the Director of Studies and senior instructor at the Angel Academy of Art, Florence, which he co-founded in 1997. Michael John has been kind enough to offer the New Light Collection his painting 'The Poet (Emmanuelle)' on long-term loan. The portrait was selected for the 2017/2018 New Light Prize Exhibition.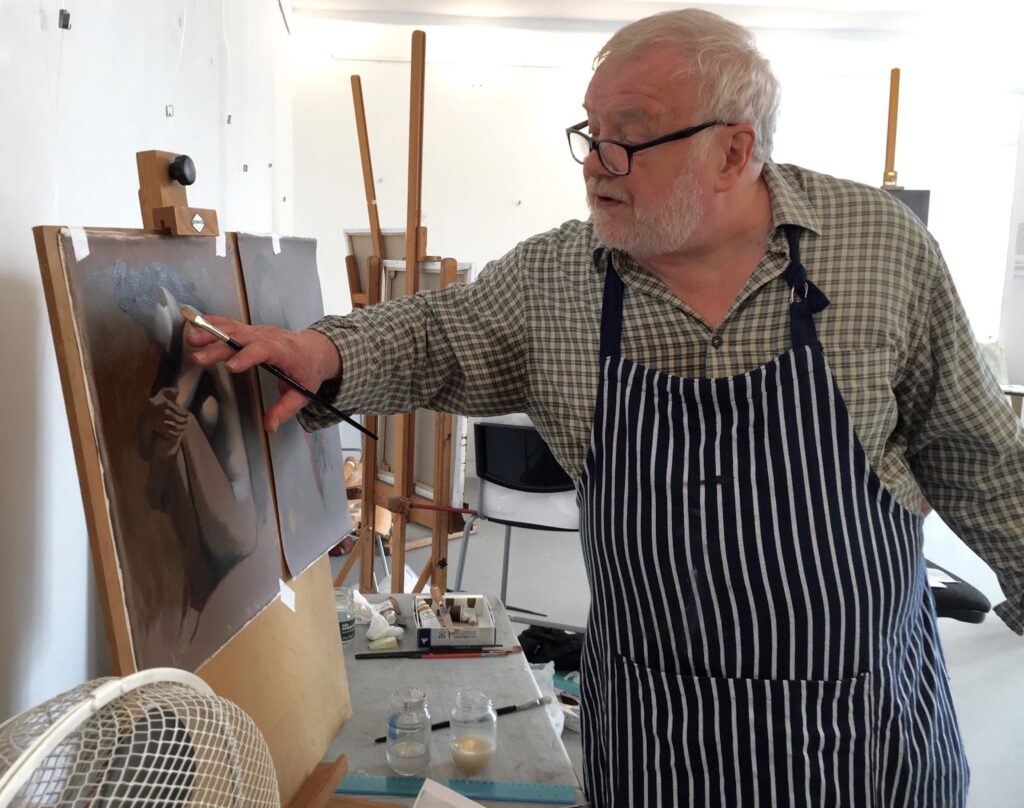 Michael John Angel demonstrating his painting methods
Bradford-based abstract painter Ben Snowden was selected for the New Light Prize Exhibition in 2013. Since then he has been a keen supporter of the charity and has donated work to the successful '100 for 100' fundraising exhibition. Ben has kindly donated 'Never Lose Your Sense of Wonder'.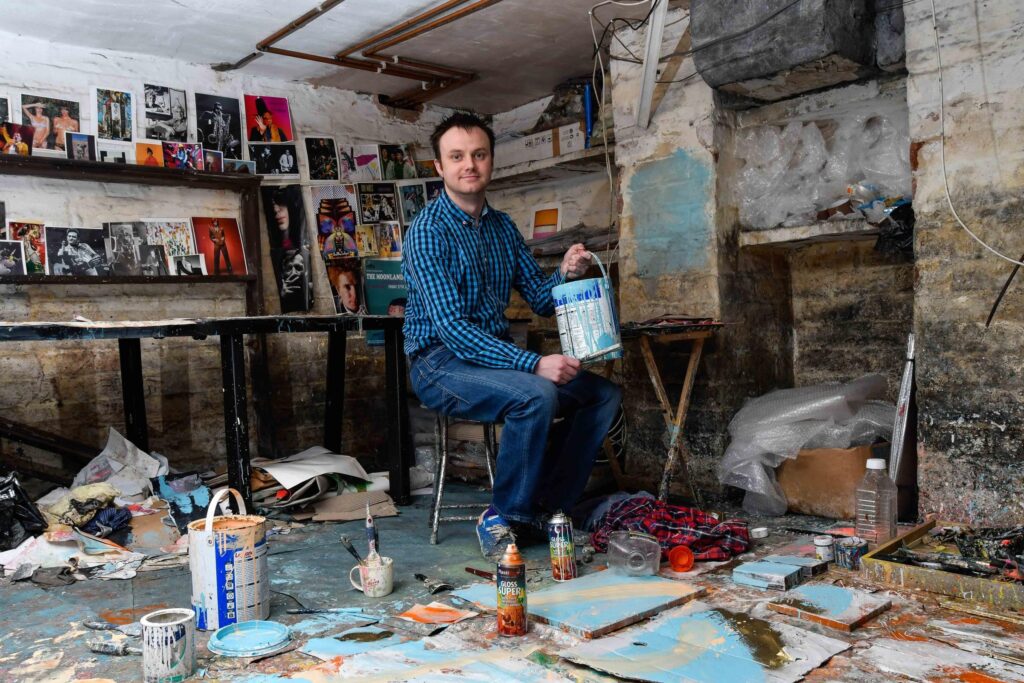 Ben Snowden in his Keighley studio
After its year away at York Hospital and Scarborough Hospital, part of the New Light Collection can currently be seen at Harrogate Hospital. If you are a public body or charity that would like to find out how to loan the work please do drop us a line.