If you are a member or director of a community group, hospital, hospice or school you are welcome to borrow any of the artworks in the permanent New Light Collection free of charge.
In 2021, despite the covid-19 pandemic continuing to give us daily challenges, we were extremely fortunate to have several artworks by Northern artists donated to the New Light Collection.
Alongside the 2020 New Light Purchase Prize Winning piece – Tree Sparrow by Christian Alexander Bailey, we also were given:
Forlorn by Victor Harris (Also the winner of the New Light Patron's Choice 2020)
Late Autumn Light by Charlotte Royle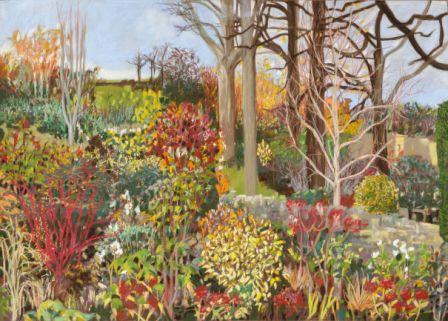 Satomi 2020 by Wilf Tilley (the second piece WIlf has generously donated to New Light)
Across Borge Bay by Ian Brooks (also the winner of the New Light Printmakers' Prize – sponsored by Zillah Bell Gallery)
New Light is a charity with a small team. We work hard to support and promote the best of Northern art. If you would like to support what we do, please get in touch – we would be delighted to hear from you.
We are currently looking for sponsors for the New Light Collection, The New Light Prize Exhibition 2023-24 and our Art for All programme. If you are not able to offer sponsorship, why not consider becoming a trustee or volunteering your skills and/or time?
We look forward to hearing from you!
info@newlight-art.org.uk